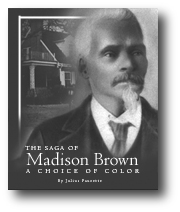 The Saga of Madison Brown "A Choice of Color"
by Julius Faucette
In an effort to track his family history the author has skillfully layered the foundation of his roots. Julius Faucette searches for a workable meaning to his life through his ancestor's choices of color. Faucette takes the reader back to the 1700's through research and intimate conversations with one of the oldest members in the family. Eugene Pinnix, who lived to be 104, speaks to the readers through Julius Faucette.

Fluidly, calmly, insightfully, Faucette guides his readers straight to the intersection of the most serious questions of identity, class and race. The Saga of Madison Brown "A Choice of Color" is a story of race, inheritance and color choices. Not often does one hear of someone of German ancestry passing for black. Through his research, Faucette reveals how individuals in the Madison Brown family were able to make color choices, which ultimately resulted in life changes.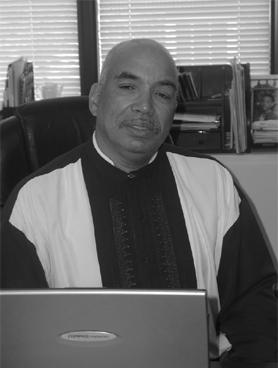 Faucette cleverly shifts between information obtained through general research and his on-going interviews with Eugene Pinnix. By combining both, he is able to educate and entertain his readers. The author deciphers a historic unknown by matching it with known facts obtained through his cousin Eugene. And the contrast between those born in slavery and those born to freedmen is powerful. This historical pictorial will draw readers in.

As the Madison Brown history unfolds, each generation passes down to the next that thirst to make color choices. The struggles of each play out in this candid historical review. In this irresistible story, Faucette resists the urge to paint with a broad brush that will stereotype the races. He utilizes the information obtained from not only his dear cousin, but also documents from local courthouses, state records, etc., to present a complete family picture.

This first edition will take the reader back several generations and the result is that
most will yearn to know their family origins.

PUBLISHER'S TOP PICK!
Is WC Publishing & Printing Co. safe to use?
WC Publishing & Printing Co. protects your financial information with industry-leading security and fraud prevention systems. When you use WC Publishing & Printing Co. your financial information is not shared with anyone. Once your payment is complete, you will be emailed a receipt for this transaction


WC Publishing & Printing Co. © 2008 Privacy Policy
Powered by WCP Communications®